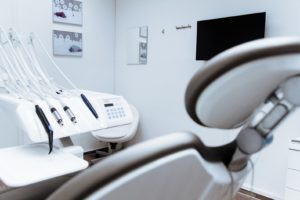 Dentistry continuously evolves to provide better techniques and technologies to enhance patient care and comfort, like intraoral cameras. The revolutionary innovation allows your dentist to take a quick picture of your mouth using a device that's barely bigger than a pen. Your dentist can capture highly detailed images of the most difficult-to-reach areas in the mouth using tiny digital cameras. If you haven't benefited from the best dentistry has to offer, here are 5 reasons to choose a dentist with an intraoral camera. 
1. Improved Patient Comfort
Believe it or not, intraoral cameras have been around for over 25 years; however, they've come a long way over the decades. Dentists around the world have integrated the small cameras into their practices because of their various features, like lightweight, ergonomic designs. The advanced technology produces high-quality images using exceptional zooming capabilities. It's an easy, comfortable method because you won't have to bite on hard film strips or messy impression material. With a click of a button, your dentist will have the crystal clear image they need.
2. Quicker Detection of Dental Problems
Tooth decay is one of the biggest threats to your dental health. Although cavities are preventable, 92% of adults have had one in a permanent tooth. Intraoral cameras have made it easier to detect decay early to prevent it from worsening. While the cameras are beneficial for cavity detection, they can be used for other problems as well, like disease. Your dentist can spot the smallest of issues before they are visible to the naked eye.
3. Educational Tool
All dentists try to explain diagnoses and procedures clearly, but the unfamiliar terms can sound like a foreign language. Intraoral cameras aid patient-dentist communication. Your dentist can show you the problem and resolution to have a complete understanding to make an educated decision for your smile.
4. More Accurate Treatments
An intraoral camera has a rotating head that can go from 0 to 90 degrees, allowing your dentist to see the most hard-to-reach areas of your mouth. The camera has LED lighting and strong magnification abilities, so you can feel confident no detail is overlooked for precise treatment plans for unmatched results.
5. Easy Case Documentation
Intraoral cameras involve digital technology, which means the images can be stored for easy reference. Your dentist can review your patient file to compare the progression of a diagnosis or treatment. It is also simple to share the pictures with specialists or insurance companies.
Don't settle for anything less than the best. Choose a dentist who offers modern services for the most advanced care. You can achieve a picture-perfect smile with an intraoral camera.
About Dr. Troy Jones
Dr. Jones earned his dental degree at the University of Texas Health Science Center of San Antonio and regularly completes continuing education to provide superior care. He is a member of various professional organizations because of his commitment to excellence, including the American Dental Association and the Texas Dental Association. If you are ready to benefit from advanced dental services, contact our office today to request your consultation.