Delta Dental Dentist – San Antonio, TX
Get the Most Out of Your Delta Dental Insurance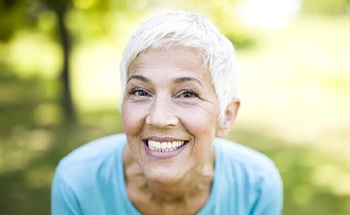 As a policyholder with Delta Dental insurance, you understand the benefits that come with this type of safety net. While preventive care is encouraged and necessary to ensure future problems don't occur, incidents can happen no matter how hard you work to keep your teeth and gums free of decay and disease. Fortunately, with the help of dental insurance, you can stay on top of your oral healthcare by choosing a Delta Dental dentist in San Antonio who is committed to providing exceptional care that is convenient and affordable. Our team at Jones & Knight believes access to high-quality dental care should be for everyone, which is why we will work to maximize your benefits to help you save the most money and provide alternative solutions to help you pay any remaining balance not covered by insurance. Contact us today to find out what we can do to ensure you get the most out of your insurance plan.
Delta Dental Coverage Availability & Fees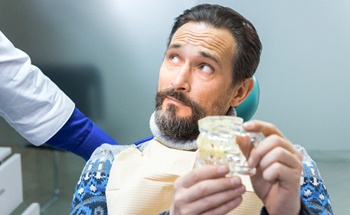 No two Delta Dental plans are the same. Monthly premiums, deductibles, and annual maximums can all vary; however, the breakdown of coverage percentages may look quite similar, such as:
100% preventive services
70-80% minor restorative services
50-70% major restorative services
Knowing you can take care of your teeth and gums without it costing you out of pocket is a welcomed relief to most individuals. This is why most dental insurance companies design their plans to encourage preventive care by offering 80-100% coverage. While it is true they would prefer not to pay for more extensive and complex treatments later on, this gives you the opportunity to safeguard your smile from future problems while having greater peace of mind knowing your smile is in optimal shape.
Of course, should a problem arise, you'll need to make sure you do the following:
Meet your deductible
Be mindful of your annual maximum, as this is the allotted among your dental insurance company is willing to pay in one calendar year
Schedule your treatment before the end of the year to avoid losing out on valuable benefits
Choose to see an in-network dentist like Jones & Knight who have pre-negotiated fees and services
Why is in-network so important? If you want to save the most money when visiting the dentist, choosing someone who is in-network with Delta Dental is the best way to go. Although not mandatory, you will find that when comparing the in-network and out-of-network columns in your plan, the amount you save is drastically greater than if you were to choose someone who has no contract with your insurance company.
Meet Paula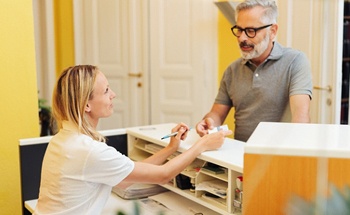 Paula is our office administrator who has been with us for more than a decade. With nearly 30 years of experience working in the field of dentistry, she attended San Antonio College and is certified in CPR and OSHA. When arriving at our dental office, she is one of the first people you will see. Her infectious smile and kind demeanor will ensure you have a top-of-the-line experience each time you visit. If you have questions about your dental insurance in San Antonio, Paula can certainly help. From reviewing your policy and explaining your coverage to maximizing your benefits and working on your behalf with your insurance company, she will file all the necessary paperwork and claims. This commitment to patient satisfaction and service ensures you remain free of any undue stress and can focus more on your future smile.