Invisalign® – San Antonio, TX
Enjoy the Clear Choice for a Straight Smile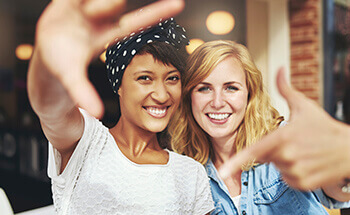 Many people dream about correcting crooked or gapped teeth to finally achieve that perfect look. For image-conscious teenagers and adults, it can often seem like they have missed the boat. Noticeable metal braces are fine while in middle school but balancing them with an older, more polished appearance is a no-go. Thankfully, Dr. Troy Jones and Dr. George Knight are happy to offer an alternative at their two practice locations. Invisalign in San Antonio can straighten your smile in a more seamless fashion, allowing patients to maintain their self-confidence throughout their treatment.
Invisalign vs. Metal Braces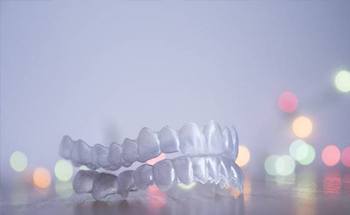 Metal braces have been the go-to solution to correct alignment concerns for decades because they can resolve even the most complex concerns. Brackets and wires are attached to the teeth to pull them into position. Invisalign is different because it uses a series of clear plastic aligners that are worn over your teeth to gradually move them. This gives you a discreet and sophisticated option to achieve the results you want.
How Does Invisalign Work?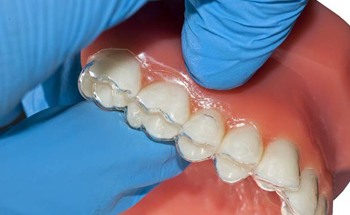 Your dentist in San Antonio takes impressions of your mouth to create a series of aligners in the Invisalign lab. Each one represents a different stage of your smile throughout the treatment. You wear each aligner for about one week before switching to the next. You will need a brief checkup every few weeks to monitor the movement of your teeth. On average, it takes about 12 months to finish your series.
Benefits of Invisalign
Invisalign offers a wide variety of benefits, especially compared to more traditional orthodontic solutions, including: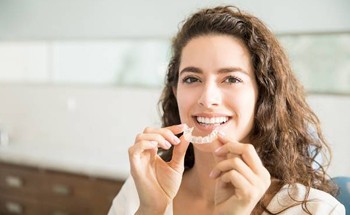 Removable: There are no dietary restrictions, so you can still eat and drink what you like; however, only have water while wearing them. Since the aligners are removable, you can brush and floss your teeth with ease.
Comfortable: The aligners are made of smooth plastic and custom-designed for your unique smile. This makes them comfortable, so you will never need to worry about any irritation to the inside of your lips or cheeks.
Convenient: You do not require unpleasant, painful tightening appointments. Instead, checkups are only needed every 4 to 6 weeks, and these visits are fast and comfortable.
Fast Results: Traditional braces require multiple years of treatment to be fully effective. Invisalign treatments range for 12 to 18 months.
Discreet: The aligners are made from a transparent plastic to give you a virtually invisible treatment.
Easy Care: Simply clean your aligners using a soft-bristled toothbrush and clear antibacterial soap.
How Much Does Invisalign Cost?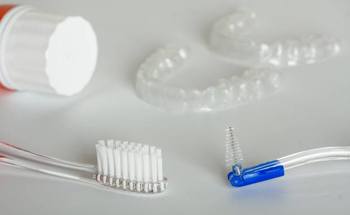 The cost of Invisalign varies depending on your specific treatment plan, such as how many aligners are needed. Some dental insurances now cover a portion of their cost. We will maximize the value of your policy to reduce the amount you need to pay. We accept several payment options to cover any out-of-pocket balance.
Invisalign FAQs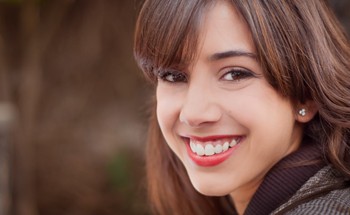 If you want to achieve a healthier, more attractive smile, then Invisalign in San Antonio is the solution for you. However, we understand you may have questions regarding treatment, caring for your aligners, as well as aftercare. If you want to learn more about Invisalign, here are answers to some of the most frequently asked questions.
Is Invisalign Right for Me?
Invisalign can be used to correct several bite and alignment concerns; however, you require a consultation to ensure it is right for you. Contact our office today to start your journey to a straight smile.