Dentist - Stone Oak
The best dentist located near Stone Oak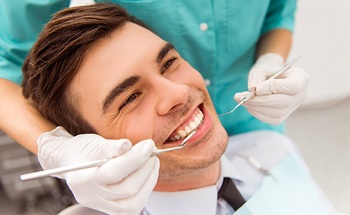 For patients in Stone Oak and surrounding communities, finding a dentist may seem like a challenge. Not because you don't have great options. In fact, most patients are overwhelmed by the number of qualified dentists in the area. At Jones & Knight DDS, we are dedicated to helping patients find their dental office home, and we hope the best option will be our state-of-the-art Stone Oak dentistry practice. In our family-friendly dental office, we offer comprehensive family, cosmetic, and implant dentistry services for patients in Stone Oak, San Antonio, and all surrounding neighborhoods. If you're interested in learning more about the services we provide or want to schedule an appointment, please don't hesitate to contact us using the information below. If you're still not sure that our team is right for you, keep reading to learn more about what sets us apart from other local dental offices.
Our Experienced Dentists & Team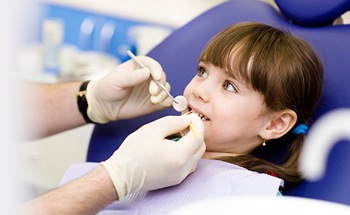 By far the number one reason patients stay with a dental office is the team. In fact, studies conducted by professional dentistry organizations indicate that patients are much more likely to visit their dental office consistently when they have a good relationship with the dentist and/or team members. At Jones & Knight DDS, our dentists and dental care team members are all dedicated to creating lasting relationships with patients based on trust and respect. We are passionate about making dental care something our patients look forward to and care about.
Dedicated to Patient Comfort & Convenience
We go the extra mile to make your experience in our office comfortable with welcoming waiting areas, friendly team members, and other amenities. For your convenience, we also offer a variety of early morning and evening dental office hours, so you can fit dental appointments into your busy schedule.
Comprehensive Dentistry Services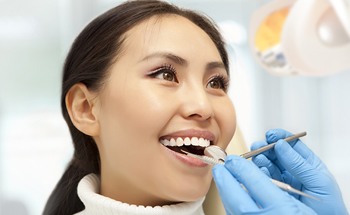 Like most general dentistry offices, our team offers a range of preventive, restorative, and cosmetic dentistry services, and when we need help from skilled specialists, we have good relationships with a number of local experts to ensure you receive the care you need in the comfort you're used to. However, we do our utmost to provide the majority of dentistry services all under one roof. Some of the more advanced treatments we're happy to provide in our office include:
Care for every member of the family from 1 to 101. That means there's usually no need to schedule appointments for your kids at a pediatric specialty practice. Instead, bring every member of the family to see our caring dentists and team.
Periodontal therapy and maintenance services are available for patients with gum disease. These treatments help you avoid a number of advanced oral and overall health concerns that may stem from untreated gum disease.
Invisalign clear braces are available to straighten teeth for adults and teens. These cosmetic alternatives to traditional braces allow patients to get perfectly aligned smiles without the hassles of brackets and wires.
We offer advanced dental implant supported tooth replacement options for patients missing one tooth, several teeth, or a full row of teeth. These dental restoration options look, feel, and function much more like healthy, natural teeth.
Insurance & Financing Policies
While we don't think patients should choose a dental office based entirely on whether or not the practice is in-network with an insurance provider, we do know this should be a factor in the decision. The knowledgeable Jones & Knight DDS team members work with insurance providers on a daily basis, and we're always happy to process and file insurance claims. Additionally, our skilled financial advisor can help you set up payment plans, budget for advanced treatments, and make sure your necessary dental services fit into your budget. Never let the cost of dental care be the only reason you forego treatment. Instead, let our team help you find the best payment option.
Contact the Stone Oak Location
Jones & Knight DDS
Family, Cosmetic & Implant Dentistry
Village at Stone Oak
22610 US Highway 281 N, Ste 210
San Antonio, TX 78229
Phone: (210) 494-4407
Fax: (210) 494-4415
Email: tljdds@aol.com
Office Hours
Monday

8:30am - 5:30pm

Tuesday

7:30pm - 4:00pm

Wednesday

9:00pm - 6:00pm

Thursday

7:00am - 6:00pm

Friday

7:00am - 1:00pm
Request an Appointment