Dental Cleanings and Hygiene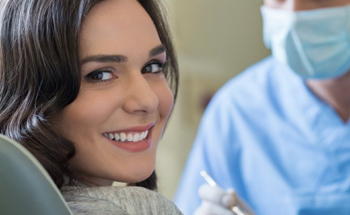 Has it been longer than six months since your last dental visit? Your smile needs to be properly cared for by you at home and professionally from your local dentist in Stone Oak, either Dr. Troy Jones or Dr. George Knight.
What to Expect During a Preventive Care Appointment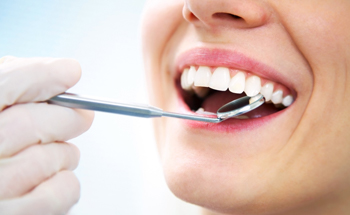 Many patients hold off on receiving detnal care, making them even more nervous about simple preventive care appointments. We want you to feel comfortable in receiving these excellent dental services.
Comprehensive Dental Examinations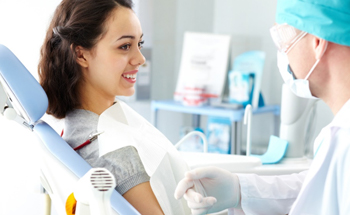 Your dentist thoroughly examines every inch of your mouth, looking for any abnormalities. When we look at your mouth, your dentist is searching for signs of health issues like decay, gum disease, TMJ dysfunction, teeth grinding among other concerns. A dental x-ray can take a deeper look at the inner areas of your mouth, even below the gum line.
Receive a Deep Dental Cleaning
Your dentist will partner with their dental hygienist to carefully and gently remove plaque and bacteria from every area of your mouth. Dental plaque and tartar can be removed in between teeth and below the gum line. You'll feel much better and more confident leaving the office with a squeaky-clean smile.
Personalized Dental Treatment Plans
If your dentist in San Antonio notices anything abnormal during your exam or cleaning, it can be addressed with a detailed plan to correct it. You and your dentist can work together to meet your oral health needs, budget, and lifestyle to last for years to come.
Visit Your Dentist Sooner than Later
Dr. Jones and Dr. Knight will be the first to tell you that prevention is far better for your smile than restoration. A fantastic way to prevent dental issues is by getting preventive services like fluoride treatments and having dental sealants placed on your morals. You can ask them about these extra benefits of preventive dental services:
Here's what you need to know about dental sealants:
Dental sealants are perfect for high-risk dental patients.
Dental sealants are great for anyone because they protect the back teeth from dental decay.
Here's what you need to know about fluoride treatments:
A fluoride treatment will reduce your chance of cavities and tooth decay by strengthening the tooth enamel.
A fluoride treatment strengthens tooth enamel for improved smile strength.
Teeth are originally created to last a lifetime, but it does take proper care from your dentist and excellent dental hygiene at home. Making sure you visit your dentist every 6 months to have your smile examined and deeply cleaned.
Here the dental office of Jones & Knight, DDS, we work to create positive dental experiences—even when you only have a simple dental cleaning and exam scheduled. That's why we offer modern dental care for each of our patients to maximize their comfort. After all, we want you to feel calm when you visit us for your necessary dental care. Contact us today to schedule your next appointment.