Emergency Dentist – San Antonio, TX
Quick, Compassionate Care When Emergencies Strike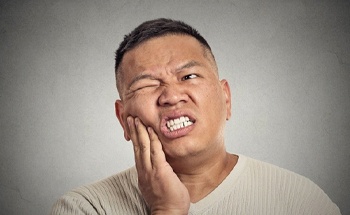 If you or a loved one experiences a dental emergency, do you know where to turn? Unfortunately, many people spend unnecessary time, money, and hassle going straight to the ER when they need emergency dental care. That's why we encourage you to call us first instead! We'll walk you through first-aid tips over the phone and schedule your appointment as soon as possible. Dr. Troy Jones and Dr. George Knight offer quick, compassionate care when emergencies strike and a range of dental services to help you overcome nearly any oral health issue.
How to Handle Common Dental Emergencies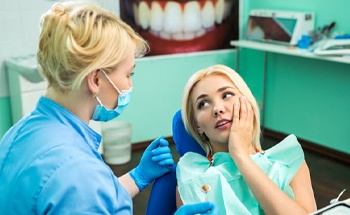 A dental emergency in Stone Oak can refer to many different situations. Some are the results of a sudden injury, while others can develop over a long period of bad dental habits. Whatever the case, we're here to help! While we'll give you specific instructions over the phone, here are some tips for handling common dental emergencies until you can reach our office.
Toothaches
First, floss around the painful tooth to dislodge any debris that may be causing your discomfort. You can also manage your symptoms by taking an over-the-counter pain reliever as directed. If you're experiencing swelling, apply an ice pack for ten minutes at a time.
Chipped/Broken Tooth
Rinse your mouth out and try to recover any large pieces of the tooth. If the damaged tooth is sharp and irritating your soft tissues, you can cover it with a piece of dental wax or sugarless gum. If you're bleeding, don't take a pain reliever that contains aspirin.
Knocked-Out Tooth
If you knock out a permanent tooth, you need to reach our office within an hour for the best chances of reimplanting it. Find the tooth and gently rinse it off. Be very careful to only handle it by the crown. Try to place it back in its socket, but if you can't, keep it between your cheek and gums or in a container of milk or saliva. It needs to be kept moist to stay viable!
Lost Filling/Crown
Restorations like fillings and crowns can wear down and change shape over time. If one falls out, try to locate it and rinse it off. You can try to put it back into place, or you can store it in a clean container. If your tooth is feeling sensitive, you can take an over-the-counter pain reliever and cover it with dental wax or sugarless gum.
How to Prevent Dental Emergencies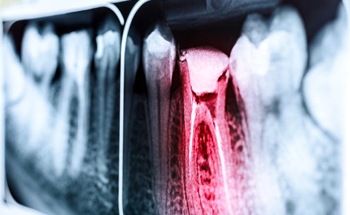 Not every damaged or painful tooth can be avoided, but there are a few precautions you can take to reduce your risk of needing to visit our emergency dental office in San Antonio, such as:
Thoroughly brush and floss your teeth every day.
Always wear a custom mouthguard when playing sports.
Don't use your teeth as a tool to open containers, bottles, or packaging.
Visit your dentist twice a year for preventive care.
The Cost of Treating Dental Emergencies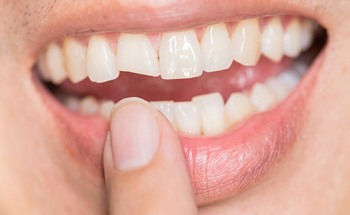 How your situation needs to be treated will play a key role in the cost of your emergency. Sometimes, it may be as simple as getting a prescription or filling. Other times, you may need a more complex treatment that will increase the price. Your San Antonio dentist will recommend the best ways to restore your oral health and provide an honest, personalized estimate of costs.
Dental Emergency FAQs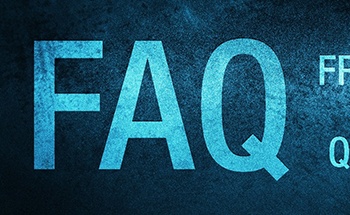 You probably never expect one to happen to you, but dental emergencies are quite common. If you suddenly need an emergency dentist in San Antonio, do you know what to do? You likely have several questions. Don't worry, we'll be by your side to help you through the difficult situation. In the meantime, here are the answers to a few of the most common questions patients ask us to ease any apprehensions until your visit.
Does dental insurance cover emergency visits?
Every policy differs; however, most dental insurance plans offer coverage for emergency visits, such as for the exam and X-rays. You can also use your benefits to help offset the cost of any treatment. Depending on your specific policy, your insurance carrier can cover as much as 80% after reaching your deductible until meeting your annual limits. A member of our team will work with your insurance company to help you maximize your benefits to lower the amount you need to pay out-of-pocket.
Do I need an extraction?
An extraction will eliminate a problematic tooth at the source, but it isn't always the best option because it can lead to new complications. Instead, it's best to always save your tooth when possible. Often, an infected or damaged tooth can be treated with root canal therapy, allowing it to thrive with the right aftercare.
How can I prevent dental emergencies?
You can't always prevent a dental emergency, but there are several things you can do to lessen your risk of one, such as:
Brush your teeth at least twice daily for 2 minutes each session.
Floss your teeth nightly.
Visit your dentist at least twice a year for a cleaning and checkup.
Wear an athletic mouthguard if you play sports.
Don't use your teeth as tools or chew on inedible objects.
Treat underlying issues, like bruxism.
What happens if my toothache goes away?
You might believe an occasional toothache is normal, especially if it goes away; however, it's never a good sign. The underlying issue is still there. If it isn't treated, it will continue to brew in your mouth until it turns into a big problem.
Can I be seen the same day?
As with any emergency, time is of the utmost importance. We will do everything we can to get you into the office the same day. If you need immediate attention, contact our office right away.
What should I take for pain relief?
If you have any discomfort, take an over-the-counter pain reliever. You can also rinse your mouth with a salt and water mixture to help ease inflammation and pain.
What is considered a dental emergency?
Dental emergencies can take many forms, making it difficult to determine what needs urgent care. The most common issues requiring immediate attention include:
Knocked out tooth
Dislodged tooth
Object stuck between the teeth
Chipped or cracked tooth
Lost crown or filling
Toothache
Broken denture
If you're unsure whether the issue you're having is considered a dental emergency, don't hesitate to contact our office. A member of our team is happy to answer your questions.