Porcelain Veneers for a Beautiful Smile in San Antonio
Does your smile make you smile? Seriously—the smile that you see in a mirror or in a photograph should make you happy and confident. If not, then perhaps it's time to build a new smile. That's right—with porcelain veneers Dr. Troy Jones or Dr. George Knightcan give you a brand new smile that will not only make you happy, but others around you, too.
What Happened To Your Smile?
Whether because of the consequences of time or unusual wear, teeth can lose their attractiveness. Some of the circumstances that can affect the condition of your smile include:
Chipped teeth
Broken or fractured teeth
Teeth that are stained or discolored and that are non-responsive to teeth whitening
Teeth that are too small or otherwise misshaped
Slightly rotated or crooked teeth
Noticeable gaps between teeth
Whether you have just one or two of these flaws or a combination of several, the consequences can be a smile that negatively impacts your daily life. With porcelain veneers, you can have a brand new smile that gives you the confidence to face the world.
Receiving Porcelain Veneers in San Antonio
That first step on the path toward building your new smile begins when you schedule an appointment with one of the dentists in San Antonio. Dr. Jones or Dr. Knight will first need to conduct a complete examination of your mouth to make sure your teeth and gums are healthy enough to support veneers. Then, we'll take a complete collection of digital x-rays, photographs and impressions of your teeth. This information helps the dentist in San Antonio better plan your new smile. We'll need to consider the size, shape and color of each tooth that is to receive a veneer.
Once the veneers are designed, placing them usually happens in just two appointments. At the first, a slim layer of tooth enamel is removed. This step is necessary to ensure that each veneer lies evenly in your mouth. While our dental lab creates your beautiful new smile, you'll wear temporary veneers to protect your prepared teeth. In about two weeks, the permanent set will be ready. Before bonding them into place, Dr. Jones or Dr. Knight will check that each meets their strict standards of perfection.
Once secured, you can expect these strong and durable tooth coverings to last years and years. To ensure the longevity of your porcelain veneers, however, brush with a soft toothbrush, floss daily, and schedule regular checkups at Jones & Knight, DDS, in San Antonio.
Understanding the Cost of Veneers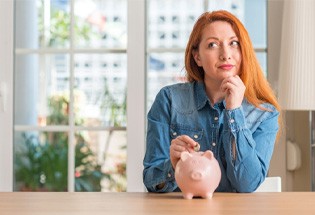 Veneers are an excellent way to transform numerous aspects of your smile at the same time. However, they aren't always the ideal option for everyone. To determine whether or not veneers are the solution for you, it's important that you explore all of your options and have a thorough understanding of their cost. Continue reading to learn more about your cosmetic treatment options so you can make the best decision for your smile.
Cost VS Cosmetic Dentistry: What's Right for Me?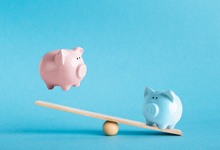 For many patients, veneers immediately seem like the ideal option, but you should take a look at all the cosmetic treatments available to see how each one would affect your smile. They have a variety of price points and help patients to achieve numerous outcomes. Here are some of the most common solutions available:
Invisalign – Invisalign is an ideal option for patients who have misalignment. This treatment costs several thousands of dollars, but it is one of the best ways to correct crooked teeth and bite problems.
Teeth Whitening –Professional teeth whitening is a quick solution for surface discoloration, and it is much more affordable than other cosmetic options. Results can last anywhere between a couple of months to several years depending on how well you care for them.
Veneers – Veneers aren't the cheapest option available, but they are one of the easiest ways to transform numerous aspects of your smile at the same time. This includes the shape, color, and minor misalignment. The whole process can be completed in as few as two appointments and lasts up to 15 years or longer with proper maintenance.
How to Make Veneers Affordable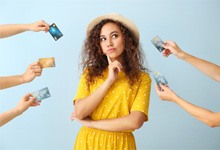 Veneers aren't usually covered by dental insurance because they are considered to be an elective procedure. We accept a variety of payment options, including cash, credit, and check. We also can assist patients with secure financing when necessary. To learn more about your financial options, talk to one of our friendly team members.
To find out exactly how much you can expect your treatment to cost, schedule a consultation with us. We're eager to help you achieve the smile of your dreams!
Porcelain Veneer FAQs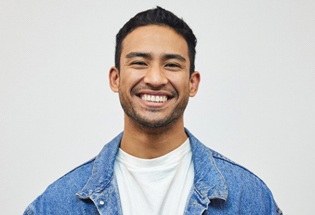 Is the fact that you have questions about veneers in San Antonio keeping you from picking up the phone to schedule a consultation with your cosmetic dentist? Our team has collected some of the most common questions that we receive from our patients about this treatment below. If you don't see the answers you're looking for, give us a call!
Are porcelain veneers permanent?
Porcelain veneers aren't considered a permanent treatment because they will eventually need to be replaced; however, because irreversible preparation is required of your natural teeth in order to place the restorations, you will always need veneers on your teeth. For this reason, they are a lifelong commitment.
How long do veneers last?
A study published in 2012 found that of 318 veneers, 95 percent lasted five years, 94 percent lasted 10 years, and 83 percent lasted 20 years. The key to increasing the lifespan of your restorations is proper care. Your cosmetic dentist in San Antonio recommends maintaining good at-home oral hygiene by brushing twice each day, flossing at least once a day, and using alcohol-free mouth rinse. It's also a good idea to avoid excessively chewy or hard foods that could chip or crack a veneer, and be mindful to drink alcohol in moderation because it can erode the adhesive on your veneers over time.
What happens to teeth underneath veneers?
In order to ensure that the veneers lay flush with your surrounding teeth, a small amount of natural enamel must be removed. Once the veneers are placed on your prepared teeth, they'll remain protected by them. Even though the porcelain sheaths will cover your teeth, you'll still need to brush and floss regularly to prevent cavities and other oral health problems from developing.
Can I still drink coffee with veneers?
Veneers are made from dental porcelain, which is a non-porous, stain-resistant material. This means that darkly colored foods and beverages, like red wine, coffee, and tomato-based sauces won't cause them to quickly become stained and lose their white appearance, so you can continue to drink coffee in moderation. To help prevent discoloration over time, you can add milk to the coffee to lighten it, which will help your veneers keep their color for longer.
Can you whiten veneers?
Unfortunately, due to the non-porous nature of dental porcelain, you can't whiten your veneers. However, if you remain mindful of consuming darkly colored beverages and foods, you can help them keep their bright appearance for longer.