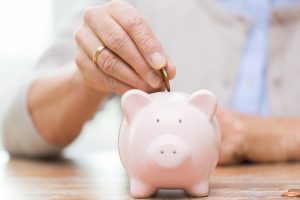 Seeing your dentist in San Antonio before 2018 ends will help you to avoid the 2019 price and premium increases. It will also enable you to go into the holiday season without having to worry about an unexpected toothache ruining your festivities. There's no better way to get 2019 off to a great start.
The Importance of Regular Oral Health Checkups
Most of us do a pretty good job of seeing our regular physician for periodic checkups; and that's great. But your teeth and gums deserve just as much attention. Otherwise, you could be setting yourself up for problems like these:
Cavities that can cause intense pain and put you at risk for serious infection. A dentist can usually spot a cavity long before the patient notices that anything is wrong.
Chronic health condition like TMJ that can fill your days with nagging headaches and back or neck pain.
Serious threats to your health such as mouth or tongue cancer, a potentially life-threatening condition which an oral health checkup is designed to catch.
Seeing your dentist in San Antonio before the end of the year will allow the office staff to update your records and make sure everything is in order. Last thing you need when the unexpected strikes is a problem with your coverage information.
Why Sooner Is Better Than Later When It Comes to Dental Coverage
When you stop to think of it, modern dentistry is a pretty amazing thing. Breakthrough treatments like dental implants enable patients to enjoy better results than ever before. But everything comes with a cost, including better healthcare. You may find yourself paying too much for certain procedures unless you make your appointment before the end of the year. Here's why:
For most of us, our deductible periods run from the beginning to the end of the calendar year. This means that any money you spend out-of-pocket towards dental expenses of the 2018 will not roll over into 2019.
Each year premiums go up while the amount of coverage often goes down. By waiting until 2019, you're likely to find yourself paying more and getting less in return.
If you have a flexible savings account (FSA), then you face similar end of year deadlines. Why suffer a needless tax penalty when your dentist's office is open during the holiday season?
Another reason to see your dentist in San Antonio before the end of the year is to get the most enjoyment out of the holiday season. Nothing will put a damper on your seasonal spirits faster than a dental emergency. You won't feel much like traveling, entertaining guests, shopping, or attending parties if you're suffering from a nagging toothache.
The holidays are all about living life to its fullest. Why risk spoiling them when making a dental appointment only takes a few seconds? Using your dental benefits sooner rather than later will enable you to go into 2019 better prepared for what the year may bring. We wish you and your loved ones all the best during this special season.
About the Author
Dr. Jones earned his dental degree from the University of Texas Health Science Center at San Antonio and has been practicing dentistry for almost 30 years. He's a proud member of the American Dental Association. You can reach his office online or by calling (210) 349-4408.