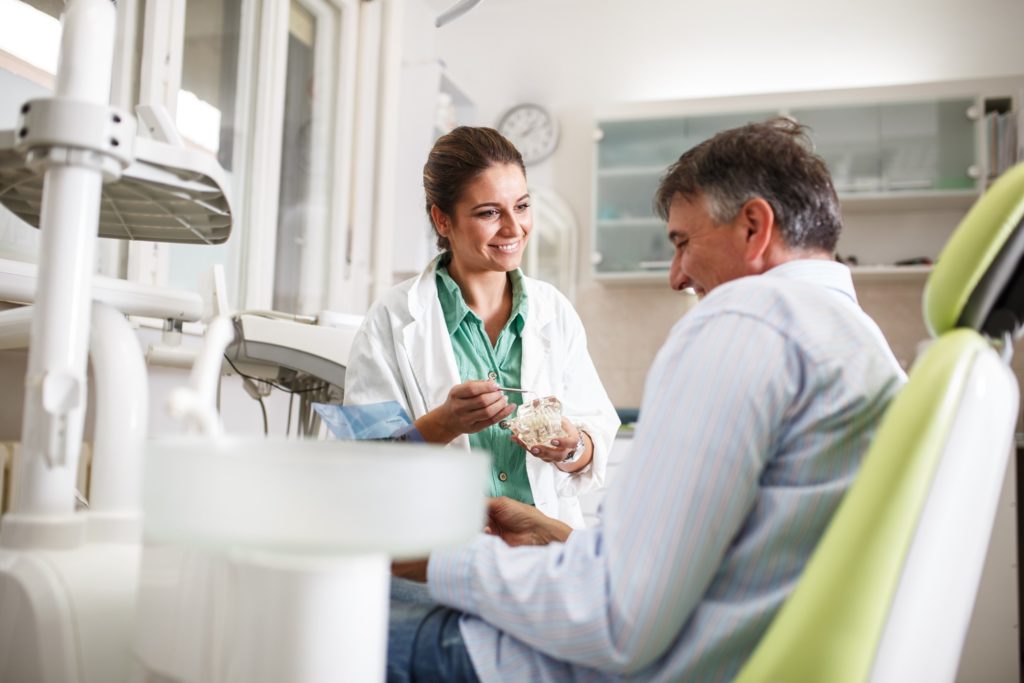 Are you one of the 120+ million Americans struggling with tooth loss? Fortunately, the days of using animal bones and seashells are long gone. Instead, patients today can opt for a high-quality, durable, and lifelike solution: dental implants. But is this state-of-the-art tooth-replacement option covered by dental insurance? To learn the answer, read on!
So, Does Dental Insurance Cover Dental Implants?
While the answer depends entirely on your dental plan, it's possible! Although dental implants aren't usually considered "medically necessary," aspects of the treatment may be covered by your provider. For example, 50% of the cost of the crown or bridge attached to the dental implant could be covered. In addition, any preliminary treatments, like gum disease therapy, could be eligible. It's important to also note that the reason you're considering dental implants plays an important role, like if you lost your teeth after a car accident.
6 Priceless Benefits of Dental Implants
While cost is certainly an important factor when determining if dental implants are right for you, it's crucial to consider the priceless benefits of this tooth-replacement option as well. After all, while the upfront cost is likely higher than other options, it still may end up being the most cost-effective in the long run. That's because dental implants:
Can last for 20+ years with proper care, no replacements or adjustments necessary.
Stimulate your jawbone, which preserves your youthful face shape.
Are completely customized to you.
Are lifelike in look and feel.
Don't come with any dietary restrictions, allowing you to enjoy all of your favorite foods.
Come with hassle-free maintenance – just brush, floss, and visit your dentist as usual.
Remember, Your Dental Plan May Reset at the End of the Year
If you're interested in dental implants, then there is no time like the present to act, especially since many plans reset on January 1st. So, the best time to find out if your provider covers dental implants fully or in part is now! The best place to start is by getting in touch with your carrier. Otherwise, you can contact your dental team directly. Just give them all of your current dental insurance paperwork during your consultation. From there, their knowledgeable team can file a claim, get an understanding of your benefits, and explain the cost in a straightforward way. As a result, you'll be able to make an informed decision on whether or not dental implants are the right tooth-replacement option for you!
About the Practice
At Jones and Knight DDS, our exceptional team is proud to offer a wide range of smile-enhancing services, including dental implants. In fact, we offer the entire procedure in-house! To make the financial aspect of your care as seamless as possible, we are proud to maximize dental insurance plans and offer financing options. So, if you're struggling with tooth loss, don't hesitate to schedule an appointment with our team via our website or by phone at either of our two San Antonio offices.