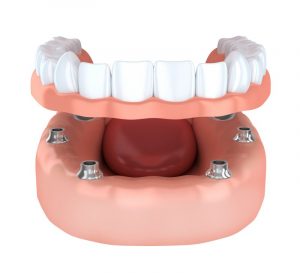 About 40 million Americans are missing all of their teeth, according to the American College of Prosthodontists. A lot of them have chosen dentures as their method of replacing those missing pearly whites. However, a common complaint about dentures is that sometimes they don't fit correctly after a few years. What should you do in this situation? Read this guide on how to handle ill-fitting dentures in San Antonio.
How to Tell Your Dentures Don't Fit Correctly Anymore
If you experience any of the following signs, it might be time to seek professional help:
Painful mouth sores
Swollen, sore, or red areas of your gum tissue underneath the denture
Clacking or whistling noises when you chew
Difficulty chewing
Mouth infections
Frequent headaches
First, See Your Dentist
Once you notice a problem with the way your dentures fit, it's time to call your dentist and let them know. After all, they are the expert on your dental situation. Let their staff know over the phone that your prosthesis isn't comfortable anymore and they should be able to get you in for an appointment right away.
Try New Dentures
A set of brand-new dentures might be the solution to your problem. When you've been missing teeth, your jawbone begins to gradually shrink because it's no longer stimulated by the roots of your teeth. As a result, the fit of your dentures changes over time. One way to solve this problem is to get a new set of dentures every five to ten years.
Get Implant-Retained Dentures
Do you want dentures that never change their fit? Then try implant-retained dentures. These artificial teeth are held in place by dental implants in San Antonio. Your dentist will place four to six of these biocompatible titanium posts strategically throughout your jawbone in the places where they would provide the most support for your denture. They will hold your prosthesis in place, and it can be either fixed or removable, depending on your preferences. Implant-retained dentures preserve the shape and density of your jawbone, meaning your dentures are all but guaranteed to fit for decades to come.
If your dentures don't fit as comfortably as they used to, contact your dentist. They may either fit you with a new denture or place dental implants to secure a new denture. Whatever choice you make, nothing can happen until you give your dentist a call.
About the Author
Dr. Troy Jones has been working in dentistry for almost three decades, ever since he earned his dental degree at the University of Texas Health Science Center at San Antonio. His professional memberships include the American Dental Association, the Texas Dental Association, the San Antonio District Dental Society, and the International Team for Implantology. You can trust him to place your dental implants and restore them with a denture without having to refer you to an outside specialist. If your dentures aren't fitting right anymore, feel free to contact Dr. Jones' practice.