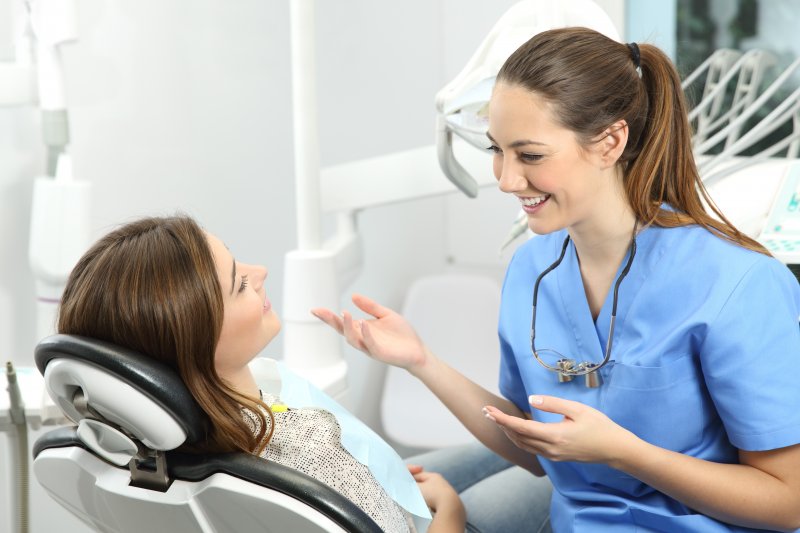 If you're searching for ways to replace one or more missing teeth, you'll encounter a range of options, among which dental bridges and partial dentures stand out. Both of these restorations can effectively restore your smile, but deciding between them can be a complex task. To help you make an informed choice, let's explore the key differences between dental bridges and partial dentures.
What Is a Dental Bridge?
Dental bridges are long-lasting dental fixtures created to replace one or more missing teeth. They are constructed by combining multiple components, which are fused together to effectively fill the gap created by your missing tooth or teeth.
Bridges provide significant improvements in your ability to eat, speak, and also restore both the function and appearance of your smile. These restorations can be crafted using a variety of materials, with porcelain being the most popular choice because of its ability to closely match the color of your natural teeth.
What Are Partial Dentures?
Partial dentures are removable dental appliances created to replace several missing teeth, effectively enhancing your ability to chew and speak. They play a vital role in retaining the alignment of your remaining teeth, preventing them from shifting out of place over time.
In contrast to permanent solutions, partial dentures are usually designed to be worn during the day and removed for cleaning at night. While some individuals may express concerns about their lifelike appearance and the ability to take them out, it's important to note that partial dentures still serve as an excellent choice for replacing missing teeth, helping you attain a complete and confident smile.
Which One Should I Choose?
When it comes to addressing missing teeth, dental bridges and partial dentures are two viable solutions, each with its unique attributes to ponder when deciding what suits your needs. Dental bridges are particularly proficient at replacing adjacent missing teeth and offer a natural look that can last for approximately 15 years.
Nonetheless, they are more expensive and require the removal of tooth enamel for the placement of dental crowns. Although you can brush them while in place, flossing underneath can be somewhat tricky.
Partial dentures provide versatility in replacing missing teeth throughout the mouth and are a more cost-effective option. Nevertheless, they tend to have a shorter lifespan, lasting approximately five to seven years, and need to be removed nightly for cleaning and soaking.
Consult your dentist to determine the best option for your specific needs when it comes to replacing missing teeth with dental restorations. This will ensure that you regain your confident smile and optimal oral function!
About the Practice
Jones & Knight DDS is home to a team of highly experienced oral health professionals, led by two skilled dentists committed to providing a comfortable and stress-free dental experience. They specialize in a variety of tooth replacement options to restore your smile and also offer expert guidance on enhancing your oral health to support your remaining teeth. If you're looking to schedule an appointment or gather more information about tooth replacement, don't hesitate to contact Jones & Knight DDS at (210) 349-4408 or visit their website.