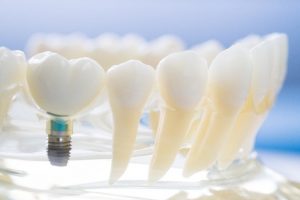 Dental implants in San Antonio are a long-term investment for a healthy, beautiful smile. Although you're excited to get started on your journey to a complete smile, you're concerned about their cost. It's no secret dental implants are more expensive upfront than traditional treatments, which is why you want to find the best deal to keep them affordable. Unfortunately, the price tag should be the last thing you focus on because the saying "you get what you paid for" is true. Instead, there are several other important factors to consider when shopping for dental implants.
How to Shop for Dental Implants
Everyone likes a good bargain, but the amount you pay shouldn't determine the dentist you choose. Instead, it's best to consider:
Qualifications & Experience
Many dentists offer dental implants, but few have continued their training to specialize in them. The long-term success of dental implants starts with their strategic placement. Choose a dentist who has undergone advanced training to ensure your new smile has the foundation it needs to last.
Dental accreditations are voluntary, but it shows a dentist takes their reputation seriously. Choose one who is a member of various organizations, like the American Dental Association.
You can learn a lot about a dentist by taking the time to read online reviews and testimonials. This gives you firsthand information about the care and results you can expect to receive from a dental team.
Besides the dentist's qualifications and training, your new smile also relies on the latest technology. Choose a modern dentist who embraces state-of-the-art equipment for high-quality services.
Dental implants can be expensive, which is why it's important to choose a dentist who works with you to keep your new smile affordable. Besides accepting your dental insurance, choose a location that offers a variety of payment options, such as third-party financing with CareCredit.
Understanding the Cost of Dental Implants
After you've found the right dentist, it is time to schedule your consultation to see if dental implants are right for you. You're given a custom estimate that's determined by your specific treatment plan, such as how many teeth you're treating and if you need additional procedures. The process to rebuild your smile occurs in multiple stages, which can make it easier to afford your new smile because you don't need to cover the entire amount upfront. Your dentist will explain how you can pay for them, such as using your dental insurance.
Invest in Your Smile
You can enjoy a lasting solution to replace your missing teeth with the right dentist by your side. Take the time to choose the best one to rebuild your smile.
About Jones & Knight, DDS
Jones & Knight, DDS provides modern dental care from a convenient dental practice. We embrace the latest innovations in dentistry to give our patients the best treatments, including dental implants. We are specially trained to replace your missing teeth with a lasting solution. Contact our office today to schedule your consultation.