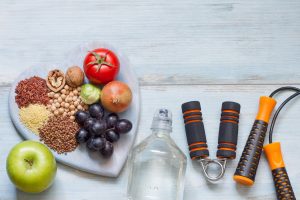 When you look at someone's mouth, you can tell what habits they have—including their favorite foods. It's important to eat for a healthy smile. We're all familiar with basic oral hygiene routines: brushing twice a day, flossing, and visiting a dental professional every six months, but did you know that what you put in your mouth could be affecting the life of your healthy smile? Your dentist in San Antonio wants you to know the top 3 best and worst foods for your mouth.
3 Most Beneficial Foods for Your Teeth
The best thing you can do for your mouth is to feed it the nutrition it needs to stay healthy and strong. You should look for nutritious foods full of vitamins and minerals. Saliva stimulants are also welcomed as well as foods that neutralize acids.
Fiber-Rich Fruits and Vegetables
High fiber foods are great for your teeth and gums. They naturally scrub your smile free of debris while you chew and simultaneously create stimulate saliva flow. Creating more natural saliva is beneficial to your oral health because it neutralizes acids, contains natural calcium, and even embodies natural phosphates that help rebuild necessary minerals. Dr. Jones and Dr. Knight recommends that you eat lots of fruit and veggies that contain high water levels like apples, carrots, and crunchy celery to naturally clean plaque off your teeth and freshen your breath.
Water, Water, Water!
Speaking of high water levels, when it comes to your oral health, water is unmatched. It's the primary component to saliva, which is important in keeping your teeth and gums healthy. Not to mention, you can drink fluoride-enriched water to strengthen your tooth enamel.
Incorporate Nuts into Your Diet
Many nuts provide vitamins and minerals that will keep your teeth, gums, and jawbone strong. These include peanuts that have increased levels of calcium and vitamin D. Almonds are also full of calcium and cashews stimulate natural saliva flow. Walnuts are one of the best nuts to snack on because they have the highest amounts of fiber, folic acid, iron, thiamine, magnesium, iron, niacin, vitamin E, vitamin B6, potassium, and zinc.
3 Foods to Avoid for Your Smile
The worst thing you can do for your smile is to indulge in loads of acidic foods and drinks. It doesn't matter if it's directly in a food or drink or if the acid is eventually converted from bacteria and sugar/carbs. The best thing you can do for your health is to eliminate these foods and drinks from your diet.
Candies
The stickier the candy, the worse it is for your mouth. Taffies and caramels may be really tasty, but they stick to and in between your teeth for extended periods of time. The sugars deteriorate your teeth by eroding enamel and build bacteria in your mouth.
Sodas
You may be surprised to find out how much sugar is really in a can of soda. Next time check the label before sipping! Drinking too much can turn your mouth into a breeding ground for cavities. Not only that, but dark sodas also have staining properties that will discolor your teeth overtime.
Starches and Carbs
Believe it or not, chips, bread, pasta, and crackers can be just as harmful to your teeth as candy! White flour starches are "simple carbs." Simple carbs stay in your mouth and break down into simple sugars. Once dental bacteria mixes with these sugars it will turn into harmful acid. Do you see the cycle forming?
Improving Your Diet is Just One Step in the Right Direction
Even when you change your diet to incorporate better foods for your smile, it's still important to have the leftover food particles removed from between your teeth. Sometimes brushing and flossing doesn't cut it. Schedule an appointment with your San Antonio dentist to have your teeth professionally cleaned, mouth examined, and any dental issues addressed.