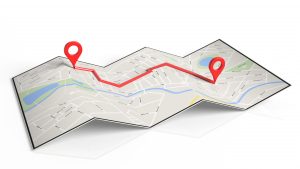 Seeing a family dentist comes with a range of benefits. Your whole clan can establish a trusting relationship with the dentist, it's easier to keep track of insurance claims and paperwork, and you don't have to run all over town when it's time for everyone to have their biannual cleaning and checkup. But San Antonio is a big city, and going all the way across town to see the dentist can be a huge hassle. That's why Drs. Jones and Knight have two convenient locations; you'll always have a trustworthy "dentist near me."
Two Convenient Locations Offering Comprehensive Dental Services
Please feel free to visit us at either one of our locations:
Medical Center: 22610 U.S. 281 #210, San Antonio, TX 78258
Stone Oak: 1901 Babcock Rd. #101, San Antonio, TX 78229
At whichever location is most convenient for you, you can expect top-notch family dental care in a friendly and welcoming environment. We offer a range of services at both offices that are designed to stop dental problems before they start, help teeth recover from issues that have already taken their toll on your smile, and address any aesthetic flaws that threaten your dazzle.
Here are just a few of the services that we offer that might be exactly what you need:
Preventive: Cleanings, exams, sealants, and fluoride treatments
Restorative: fillings, crowns, bridges, and implants
Cosmetic: veneers, professional whitening, and Invisalign
Convenient Hours
Location is absolutely important when you're choosing a family dentist, but you also need to consider timing. You have a busy schedule, and the last thing you want is for your daily routine to be interrupted because your dentist has extremely limited hours.
Both of our locations have available early morning appointments for folks who want to start their day off right with a professional dental checkup. Of course, if you don't fee like getting out of bed that early, you can also schedule an appointment for later in the day. Our Stone Oak location is open until 6 p.m. two days a week, and our Medical Center Location is open until 5:30 three days a week. If you prefer for your appointment to be in the middle of the day, we can make that work too!
Visit Your Dentist in San Antonio!
We're all about making family dental care as easy and stress-free as possible. If you would like to learn more about our facilities, please explore our website. You can see photos of our offices, read bios of our dentists and other team members, become familiar with our payment policies, and more. If you like what you discover or have any questions, we encourage you to get in touch with us! You can use the form on our website to send us a quick note, or you can pick up the phone and give us a call. When you're ready to schedule an appointment, we'll be happy to put you in the books for a time and place that works for your family.
More About Our Dentists
Drs. George Knight and Troy Jones both have decades of experience in dentistry, and both of them would love to meet your family! You'll find that they truly care about their patients' oral health and strive to provide convenient, compassionate service to patients of all ages.