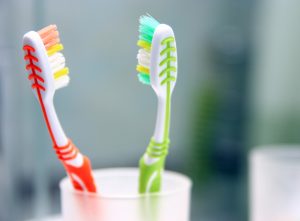 Texas is famous for its wide-open spaces and big cities like San Antonio, Dallas, El Paso, Austin, and Houston. And, if you live in a Texas metropolis, you know just how difficult navigating these cities can be. That's why it's important to see a dentist that has a convenient location. As your premier dentist in San Antonio, TX Jones and Knight DDS understands this need and makes their patient's lives easier with two great offices. With one in the Oakdell Medical Center and one in Stone Oak, we'll always make it easy to visit us. In this post, learn more about both locations, and the services we offer.
Where Are Your Two Offices Located?
When deciding on the perfect locations, we thought like our patients to find our two premier sites:
Oakdell Medical Center – Located off Babcock Road near I-410, our Medical Center site is simple to find. We're close to University Hospital, and have great parking to make things convenient for those we see.
Stone Oak – Centered at the Village at Stone Oak, our office can't be missed. We're situated across from Wells Fargo Bank and we can be easily accessed from TPC Parkway.
What Services Do Jones and Knight DDS Offer?
Dr. Troy Jones and Dr. George Knight use their combined 50 years of experience in dentistry to provide patients with top-notch, comprehensive care. Check out just some of our superior oral healthcare offerings in the list below:
Preventive Dentistry – An ounce of prevention is worth a pound of cure, which is why we administer check-ups, cleanings, nightguards for grinding, athletic mouthguards, oral cancer screenings, and gum disease treatment.
Restorative Dentistry – Want to make your grin brilliant again? With long-lasting, life-like dental implants, crowns and bridges, and full or partial dentures, the only person who'll know you have an artificial tooth is you.
Cosmetic Dentistry – Does your smile make you frown? Get the perfect teeth you've been dreaming of with at-home teeth whitening, tooth-colored fillings, porcelain veneers, metal-free restorations, and Invisalign.
Can I Afford To Visit Jones and Knight DDS?
Absolutely! Our team is dedicated to making dental care affordable for our patients. As your cost-conscious dentist in 78229, we're always happy to submit insurance claims for you. And, we can also help you secure financing if you're worried about gaps in coverage.
Now that you know how to find Jones and Knight DDS, and that we offer all the dental treatments you need, schedule your appointment at the Medical Center or Stone Oak location today!