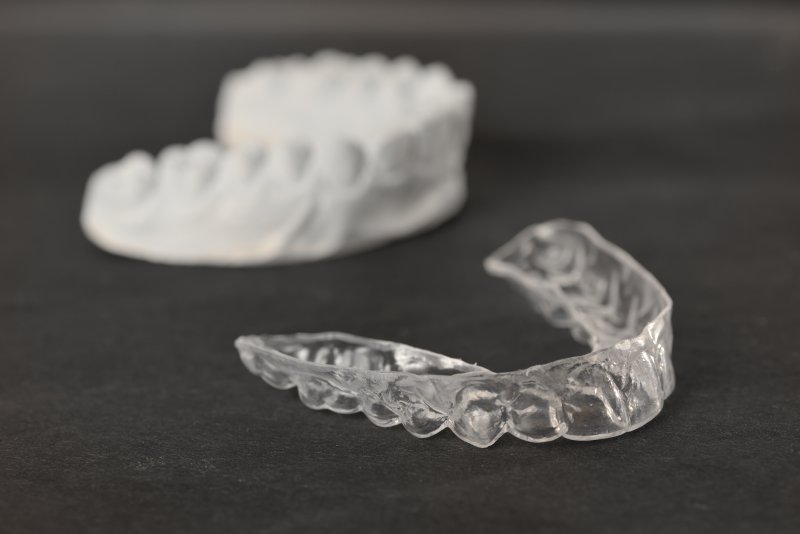 Whether you've just had dental implants placed, porcelain veneers put on, or you've received your first set of Invisalign aligners, there's always an adjustment period. Depending on the type of treatment, the discomfort level can vary from minor to severe and can last days or weeks. Your mouth has a foreign object in it, so it's normal that it will take some time to get used to your new fixture. If you're new to Invisalign in San Antonio, here are 4 tips to help with the adjustment period.
Expect Minimal Discomfort
Unlike traditional braces that require frequent visits to the dentist for wire tightening and adjusting, Invisalign gently moves your teeth into their desired position. Instead of forcibly moving your teeth, each aligner set is customized to a particular stage in your teeth's movement. Every two weeks, you'll change out the trays so that your teeth will continue to move in the right direction. One suggestion when starting your treatment is to start it at night so you won't notice the initial discomfort because you'll be asleep.
Practice Good Oral Habits
Don't forget to continue brushing, flossing, and rinsing on a regular basis. This means, you should brush your teeth twice a day for two minutes, floss at least once a day, and rinse using an antiseptic mouthwash. This will help to eliminate any bacteria that has built up in your mouth. When you go to clean your teeth, make sure you are also keeping your trays cleaned. Each night, clean them thoroughly with Invisalign crystals or a denture cleaning solution. You can also use a soft-bristled toothbrush to gently remove plaque and food particles.
Wear Your Aligners
If you want your treatment to be a success, make sure to wear your aligners 20-22 hours a day. A person can expect to wear Invisalign for 12 months, so if you don't adhere to normal daily wear, it could delay your treatment.
Drink Plenty of Water
Your mouth may begin to produce additional saliva because of this foreign object in your mouth. Drinking plenty of water will help to remove the extra buildup while keeping you hydrated. Water is the only beverage you can drink while keeping your aligners in. Just make sure it isn't hot water, as it can warp the plastic.
With Invisalign, you can expect a beautiful smile by the end of your treatment. While it may take some getting used to, you'll be glad you pushed through the adjustment period when you see your stellar new smile!
About the Practice
If you're looking for a trusted dental team who offers a wide variety of dentistry services, Jones & Knight, DDS is for you. Caring for patients of all ages, we can give you the smile you've always dreamed of in both of our state-of-the-art dental practices. Need your teeth straightened? Let us help with Invisalign! To learn more, contact us via our website or by calling (210) 494-4407.