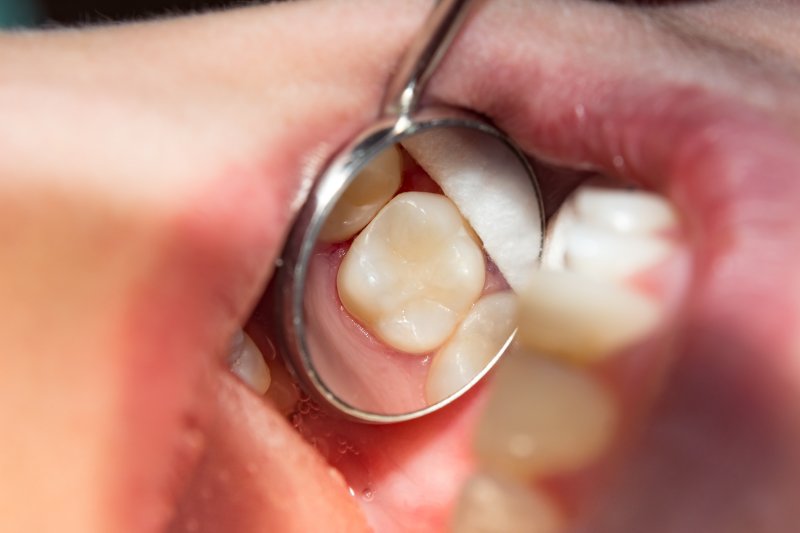 In the past, metal amalgam fillings were often the only option. They did have many benefits, including the fact that they're affordable, durable, and long lasting. However, it's difficult to feel confident when there are obvious, dark fillings in your mouth. Fortunately, with modern dental technology, there are even better options. Continue reading to learn about the many advantages of tooth-colored fillings in San Antonio.
Preserves More Natural Tooth
Dentists have to remove much more of your tooth in order to place a metal filling. Tooth-colored fillings require minimal amounts of the damaged tooth to be removed before the placement. This helps to maintain more natural strength and prevents the likelihood of further damage to the tooth in the future.
Natural-Looking
The composite resin used for a tooth-colored filling is chosen to match the exact shade of your teeth, so it will blend right in. This means that no one will be able to tell that you have fillings in your mouth when you laugh, smile, or talk. This gives patients more confidence to show off their smiles without having to worry about other people noticing their fillings.
Safer for Your Teeth
With traditional metal fillings, the material has a tendency to expand and contract even exposed to different temperatures. The constant changing in size can put pressure on the tooth and eventually cause it to crack or break. Tooth-colored fillings are ultimately safer for the teeth because they don't expand or contract with temperature fluctuations.
Mercury-Free
Something that has encouraged many people to have their metal fillings replaced with tooth-colored fillings is the fact that they don't contain mercury. Even though metal fillings contain a level of mercury that is low and not considered particularly dangerous, many patients have concerns over the toxic material in their mouth.
No Tooth Discoloration
With amalgam metal filling, it isn't uncommon for the tooth to turn a grayish tint. Tooth-colored fillings do not cause any discoloration.
Quick Treatment
Having a tooth-colored filling doesn't take as much time as amalgam and gold ones. Your dentist will administer a local anesthetic if he deems it necessary, place the filling, and polish it so it looks nice. Generally, the process should take no more than an hour.
Long-Lasting
Tooth-colored fillings are both durable and long lasting. With proper oral hygiene, they can last as long as fifteen years before needing dental attention.
Overall, tooth-colored fillings in Stone Oak are much safer for your oral health and they look better than their metal counterparts. Ask your dentist about how they can impact your smile.
About the Author
Dr. Troy Jones and Dr. George Knight provide a wide variety of dentistry services, including tooth-colored fillings, to patients in two convenient locations in San Antonio. Dr. Jones has been working in the dental field for nearly 30 years and is a member of numerous organizations including the American Dental Association and the Texas Dental Association. Dr. Knight spent over a decade as a dental educator at the UTHSC Dental School. For more information on tooth-colored fillings or to schedule an appointment, visit their website or call (210) 494-4407.