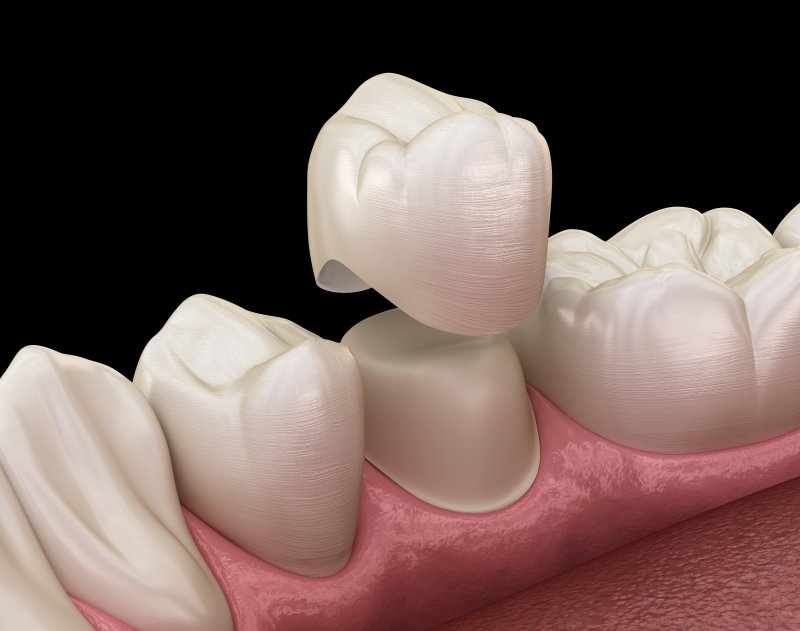 So, it's almost time for your dental crown appointment. You've learned what you can about the procedure, prepared yourself, and trust you'll get good results. Still, do you know what to expect following your visit? After all, you'll need to manage your oral health to ensure the crown does its job. If you don't, your San Antonio dentist can solve the problem. Here's a summary of three things to anticipate once you've gotten your dental crown.
Numbness Around the Treated Area
Even after your crown is placed, the treated tooth and its surroundings may feel a bit numb. That's because the dental anesthetic used in your surgery will stay in your system for another few hours.
There's no need to worry since these effects will fade naturally. Still, try not to chew hard foods or drink hot beverages until they do. Otherwise, you risk burning or biting yourself because you can't feel the heat or pain that usually prevents such injuries.
Care for a Temporary Crown
You'll get a temporary crown during your first appointment to wear until the final version is ready. This temporary model will need special care to prevent damage, as it's more fragile than the permanent one.
You won't need to change how you eat or brush your teeth at this point. However, dentists do recommend several safe practices:
No Hard Foods: Tough meals may break the temporary crown.
No Sticky or Chewy Foods: These might dislodge the crown.
Chew Away from the Crown: Chew your food on the side opposite the temporary crown.
Don't Floss Around the Crown: Avoid flossing next to it or take care to slide the floss rather than lift it out.
Minor Pain & Sensitivity
Whether you're getting a temporary or permanent one, dental crown procedures can lead to temporary soreness once the anesthetic wears off. That's a normal response.
To manage the pain, consider taking over-the-counter pain relievers like ibuprofen. A topical anesthetic gel would be helpful too. If the irritation tends to flare when you brush your teeth, a toothpaste for sensitive teeth may be useful as well.
Like any other medical treatment, dental crowns need proper aftercare. Talk to your dentist if you have questions about what to do after the crowning or want to speed up the recovery process.
About the Practice
Jones & Knight DDS is based in San Antonio, TX. Led by Drs. Jones and Knight, their team performs comprehensive dental treatments for patients of all ages. Such services span preventive, cosmetic, and restorative dentistry, even including emergency services. The staff will take care of everything, whether you need a dental checkup, veneer, or crown. For more information or to book an appointment, you can reach them at their website or by phone at (210)-349-4408.