Dental Implant Cost – San Antonio, TX
How to Invest Wisely in Your Smile
At Jones & Knight, DDS, we believe that are the superior choice to restore missing teeth and reclaim a confident smile. Since every smile is unique, there is no one-size-fits-all cost to dental implants. However, there are different factors that contribute to the overall dental implant cost in San Antonio. Below, we try to breakdown these factors in order to give you a clear picture of why dental implants may be a wise investment for you.
Types of Dental Implants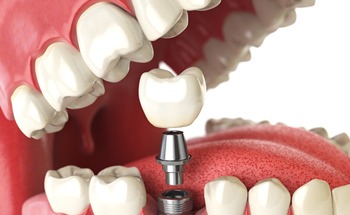 Dental implants are a very versatile tooth replacement option. Indeed, common types of implant treatment include:
Single tooth replacement implant
Implant-retained bridge
Implant-retained denture
Which type of implant treatment you require will impact the final cost of treatment. Generally speaking, treatments they involve a higher number of implants – implant-retained dentures, for example – cost more than a single implant and crown.
What Are the Stages of Dental Implant Treatment?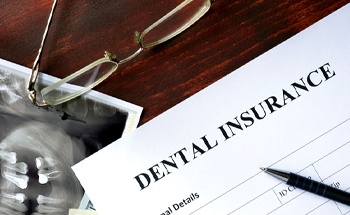 Dental implant treatment is usually a multi-step procedure, starting with the initial consultation and ending with the placement procedure and a beautifully restored smile. Each step along the way contributes to the overall dental implant cost in San Antonio.
A typical dental implant treatment follows these stages:
Stage 1: Initial consultation with Dr. Jones or Dr. Knight to determine if dental implants are the right restorative solution for you.
Stage 2: Your dentist will surgically insert the implant into your jawbone where the tooth is missing.
Stage 3: Healing period of several months, during which the implant fuses with the jawbone.
Stage 4: Once the implant is fully healed, your dentist will place your new crown, bridge or denture.
If you need additional treatment before getting dental implants – such as gum disease therapy or a bone graft – to ensure successful implant treatment, those procedures will likely add to your overall costs.
Are Dental Implants Worth the Investment?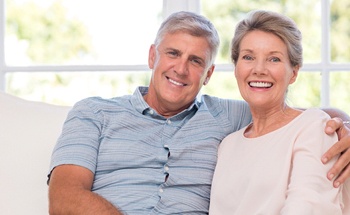 Does My Dental Insurance Cover Dental Implants?
Many dental insurance plans do not provide coverage for dental implants. However, certain costs associated with implant treatment, such as the initial consultation or gum disease therapy, may be at least partially-covered by your insurance plan. If you have questions about the particulars of your dental insurance coverage, do not hesitate to ask us for assistance! Our friendly and experienced team at Jones & Knight, DDS, is happy to assist patients navigate their plans and get the most out of their insurance benefits.